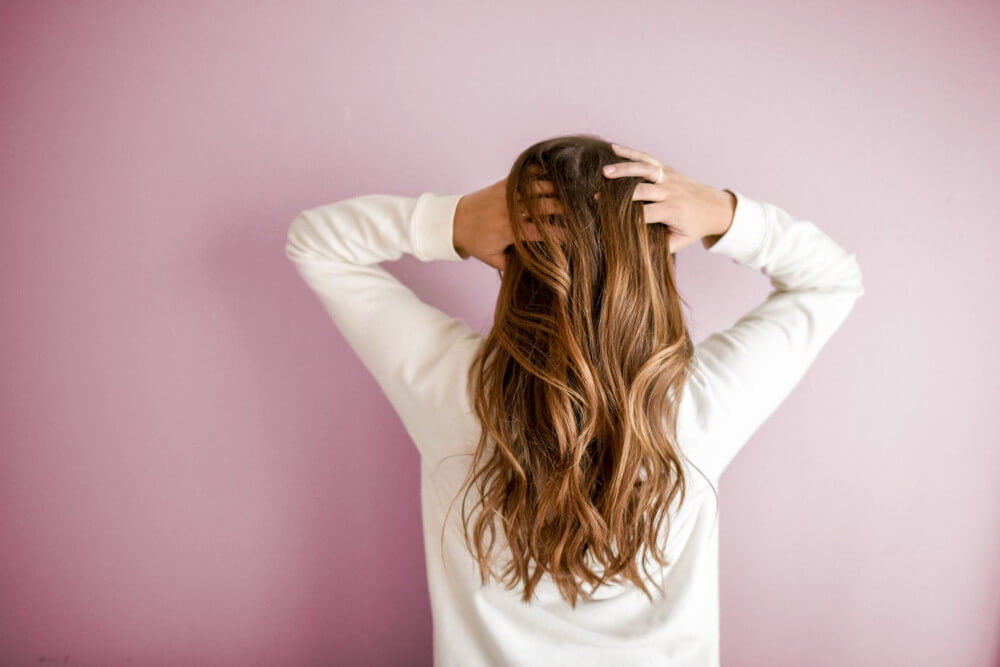 Have you been told that frequent haircuts promote faster hair growth? Or no conditioner on the scalp? Hair myths abound, some of which are true while others are not.
We busted 15 hair myths with Platin Hair's Iben and Marlene.
1. Frequent haircuts encourage hair growth.
Fake news? "Hair does not grow faster when cut frequently. If you cut your hair every three months, as we recommend, you will prevent your tips from breaking off due to wear and tear, allowing your hair to grow long and healthy.
2. Shampoo your hair twice
True. If you wait more than 24 hours between washes, shampoo twice. Then you clean and loosen the fat from your scalp.
3. Use conditioner
True. When you wash your hair, use conditioner. Shampoo "opens" hair, conditioner "closes" it. So it's not just for softness, but also for care and longevity.
4. Never brush wet hair.
False and true. It all depends on your brush and hair. You can't go wrong with a wet brush. If your hair filters a lot, split it up and gently brush it through – possibly with a comb first.
5. Avoid conditioner in your hair
False and true. "We advise against it, but nothing happens." If your hair feels oily afterward, a lighter conditioner may help. "Use products without silicone, as it can close the scalp and hair," Marlene and Iben advise.
6. Hair elastics snap
False and true. Some hair elastics can break. Avoid metal closures. Move the elastic if necessary so it doesn't always sit in the same place. A hair clip is another option.
7. Never put wet hair up.
True. This is because the hair is longer and about to dry. This can cause long-term scalp issues.
8. Straighteners damage the hair more than a curling iron
False. Remember to always use heat protection when using a heat iron. Use only 175-185 degrees for Scandinavian hair.
9. Dandruff is dry scalp.
False. That's not it. Dandruff is a skin condition that causes oily flakes to stick to the scalp. Dry scalp is characterized by white flecks that appear as the seasons change.
10. Diet affects hair
True. Diet, like many other factors, can impact hair. Vitamin and mineral deficiency can make hair dull and lifeless, increasing shedding.
11. A tight ponytail can break hair.
True. A tight ponytail looks great, but it can also break your hair, just like metal hair elastics. So keep your hair in a tight ponytail every day.
12. Sleeping with wet hair causes scalp fungus.
False and true. You don't get fungus, but too much moisture on the scalp is bad. Dry the bottom if necessary before bed.
13. Darker hair dye is better than light.
True. While today's hair colors contain fewer chemicals and require more care, the fact remains that bleaching is damaging to your hair. Yes, bleaching is always more harmful than dying hair darker colors.
14. Your hair should be cut once a month.
False. With long hair, once a month is sufficient. If you have short hair and want to keep it short, you may need to get a haircut every six to eight weeks.
15. Stress can cause hair loss.
True. It's a common sight." No, the hair disappears, but it becomes thinner and lifeless as you cut more", say the hairdressers.